Captain Mike Karlson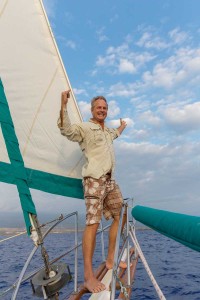 Captain Mike is the owner/operator of Honu Sail Charters. He moved to Hawaii in 1957 and spent his early childhood in Kailua and Waikiki Oahu. He went to first grade in Kailua Kona and has resided here for the past 32 years. He has been a captain for 30 years and has a 500 ton Masters license with a 100 ton sail endorsement. He operated Honu Sail Charters from 2000 to 2007 before the economy turned and is excited to have the Honu restored for chartering.   His dreams do include a sail to the south pacific and beyond.
Captain Lisa Christensen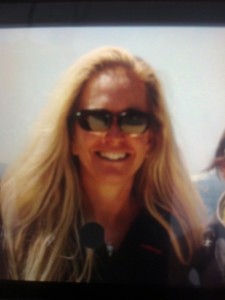 Captain Lisa the owner/operator of Honu Sports and has been a captain for 10 years and is a certified dive instructor. She is originally from the Bay Area of California and has resided in Kona for 14 years.  Lisa attended sailing camp at a young age and has enjoyed her time as crew on the Honu.